people Always enter relationships for many different reasons, but the main contributing factor for us going into something so serious is companionship. We All want to have someone close to us that we can talk to and share our everyday life and reality with Without afraid of anything.
However, it's almost impossible to know how things will progress further along and if the relationship will last.
We have come up with some definite signs that can help you identify if your relationship is Going to the next level :
1. You're Not Afraid To Really Talk About Sex :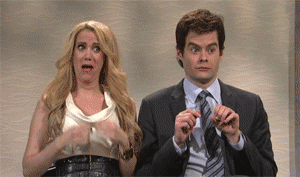 sex is something that needs to be talked about from time to time.
Research continues to show that happy couples enjoy sexual intimacy on a regular basis – and as long as both partners are happy with the frequency, it really doesn't matter if it's twice a day or twice a year. Seriously.
2. You're Ready To Introduce Them To Your Friends :


You've said to the person you're dating, "Oh my God, you'd LOVE my best friend." And you know you really mean it. You want this person to meet your friends because you know they'd get along swimmingly.
3. You Exchange Phone Passcodes :
When you give someone your passcode, it's basically carte blanche to snoop. They say they won't. But they might, and they probably will. And you trust them anyway!
4. You Have Endless Topics To Talk About :
Being able to find someone and spend as much time with them as possible gives you an inside look into their mind and psychology. This way, you can see how compatible you are. If you're with someone that you can have long conversations with, even after 10 years of knowing them, this is a really good sign.
5. You Can Disagree Without Fighting :
If you can discuss your differences without blowing up, then the relationship has a shot at going the distance.
If You Like It,Share It